LABORATORY OF HIGH PROCESSES AND TECHNOLOGIES OF HEAT SUPPLY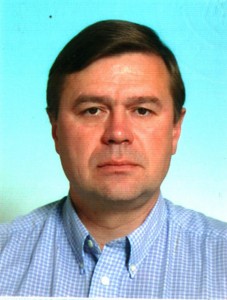 History of the Laboratory
In connection with increasing of volumes of works on regional programmes integrated modernization of municipal energy and appropriate scientific justification of the ways increasing energy efficiency cogeneration technologies with scientific, was established July 1, 2007 the Division processes and technologies supply.
Since the beginning of his organization is headed by Ph.D. Demchenko Vladimir Georgievich.
Contacts
03057, Kyiv.Marii Kapnist str. 2a,
Tel./fax: (044) 453-28-68, 453-28-89
email : d-demch@meta.ua
THE BASIC DIRECTIONS OF ACTIVITY OF THE LABORATORY
DETAILED DIRECTIONS OF ACTIVITY OF THE LABORATORY
DESCRIPTION OF THE PERFORMED AND COMPLETED PROJECTS.